Rihanna spreads them and covers Harper's Bazaar Arabia. That hand tattoo still mystifies me.
Listen to Sia's new single Big Girls Cry, it ain't a Fergie cover but it's just about as overproduced as that shit.
Sounding like an otter struggling to give birth, The Weeknd shares new single, Often.
Why did Madonna have to discover social media??
Channeling some Queen of the Damned realness, FKA twigs new video for Two Weeks makes me wish I could stand for someone, but it simply seems like such hard work.
Liars get tech-savvy and have their faces melt in their Pro Anti Anti new video.
Icona Flop unleash new single, Get Lost, that sounds as loud, annoying and unnecessary as the rest of them.
Lady Gaga puts on her best Fran Drescher attire, to walk out and then back into her apartment. And repeat.
Vibe magazine struggle to find rnb singers to fill the slot, so Ed Sheeran got his ginger weave on the cover of their latest issue, as does that guy who used to do 90210.
Pearl Jam briefly cover Let It Go from Frozen. Eddie Vedder can barely carry a tune when he actually has to sing words instead of mumble into a microphone.
Someone please alert Saint Lou Lou that French cuban twins Ibeyi are here to steal their crown with their minimalist debut single Oya.
Ever so creepy new music video from JJ who take over a mental hospital in All White Everything.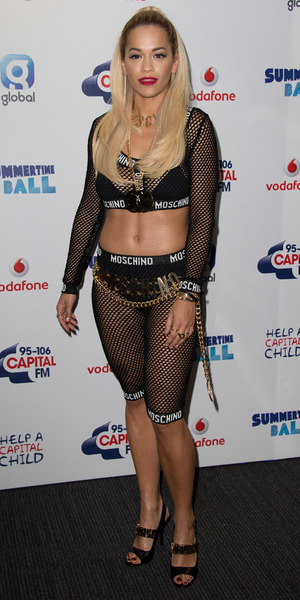 What in the fresh hell is Rihanna's understudy wearing?
Channeling early Siouxsie and the Banshees, Dum Dum Girls got a good good new video for Too True To Be Good.
M.O unleash a video for Dance On My Own. Don't mind the tune, though does anyone know when crop tops are going to be out of fashion (again) and how one can get that volume and still have curl definition in their weave?!
© Copyright by WOTYOUGOT