last PM the THE PRETTY RECKLESS did a number on the LETTERMAN DAVID and i'd like to go on the record and confirm that i'm warming to em.
she-popper the KATY PERRY is the covergirl for GLAMOUR magazine's September issue.
we do quite frequently <3 the MALE BONDING, espesh late in the PM and earlier in the AM. and now we're checkings their new WEIRD FEELINGS avi.
via TWITTER earlier today the LINDA PERRY confirmed some jolly news re the XTINA AGUILERA.
earlier this day the TEGAN & SARA were interviewed with the HAYLEY WILLIAMS were they discussed their fav choons and their touring regimes.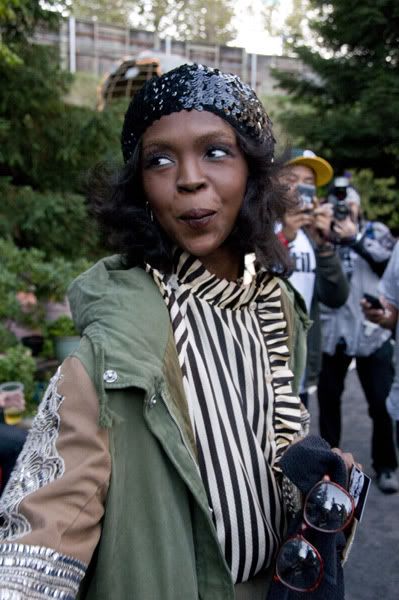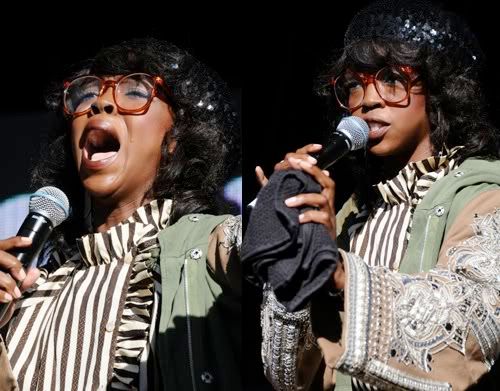 she-popper the LAURYN HILL has been doing the party circuit for Ciroc Vodka. we weren't invited.
the BLONDE REDHEAD have just premiered their avi for HERE SOMETIMES (4AD SESSION).
two new covers of the LADY GAGA doing VANITY FAIR have just reached us.
during the next Ultimate Big Brother commercial please watch the special edition of the KELIS' new avi for 4TH OF JULY.
it incorporates the tweets and images of every person that tweeted the words "4th of July" on July 4, 2010.
we think that's pretty spesh tbf.
the THE CRIBS have admitted that they are suffering an "identity crisis" over what direction to go with their next album.
can we suggest they don't even bother ..
the JANET JACKSON was the headliner at last month's ESSENCE MUSIC FESTIVAL and now get ready set to be blown away by the she-poppers performance of RHYTHM NATION.
the MARIAH CAREY indirectly confirmed her pregnancy at a Brazilian festival ..
I appreciate everyone's well wishes. But I am very superstitious. When the time is right, everyone will know–even Cindi Berger.
!!! un_official congrats to you and your hubby !!!
© Copyright by WOTYOUGOT