the ROBYN got a new vlog (= video log).
new avi from Texan rockers the THE STRANGE BOYS.
spanking of which you ever got the J-LO's BRAVE mp3 ?!? <3 her official !
new long_one from Finnish rockers the H.I.M. has taken a leak pre-lunch.
SCREAMWORKS : LOVE IN THEORY & PRACTICE
D.O.B : 8th February 2010
Label : Sire
Tracklist : 1. In Venere Veritas 2. Scared To Death 3. Heartkiller 4. Dying Song 5. Disarm Me (With Your Loneliness) 6. Love The Hardest Way 7. Katherine Wheel 8. In The Arms Of Rain 9. Ode To Solitude 10. Shatter Me With Hope 11. Acoustic Funeral (For Love In Limbo) 12. Like St Valentine 13. The Foreboding Sense Of Impending Happiness
via : Rapidshare, Torrents
double oh dearness re the JEDWARD are in the #2 spot short of 10,263 units doh !!
seems like the OWL CITY are gonna keep em from their mucho deserved #1 spot ..
..
2. JEDWARD ft VANILLA ICE – Under Pressure (35,940)
1. OWL CITY – Fireflies (46,203)
the MOTION CITY SOUNDTRACK got the FALLON JIMMY coupla PMs ago. a lil rough on the vocals JUSTIN !!
the DANNII MINOGUE got her first GLAMOUR magazine cover.
new mp3 from the JENNIFER LOPEZ has taken a leak this AM.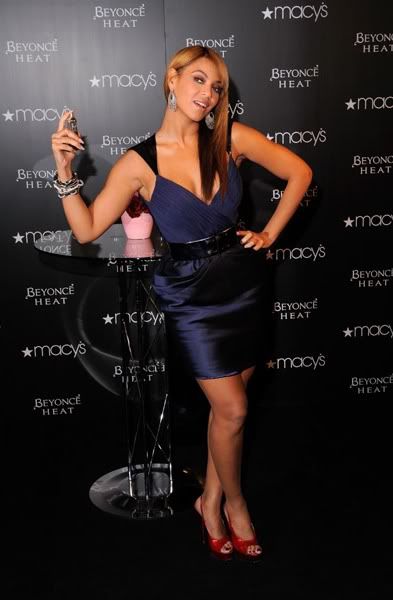 the BEYONCE whips out her new Heat fragrance at Macy's Herald Square in NYC yesterday.
via QUEER for more jpegs she got
using live footage she got, new avi from Scottish songwriter the PAOLO NUTINI.
the KYLIE MINOGUE wearing baggy pants leaving her homo yesterday. wonder if she knows 3 new mp3s of hers have taken a leak !??
Nigerian born she-songwriter the NNEKA got the LETTERMAN DAVID last PM. do check and then get her TO AND FRO long_one ..
EVENTS ..
1959 – post the tragic plane crash that claimed the lives of the BUDDY HOLLY, the RITCHIE VALENS and the THE BIG BOPPER the night pre, the FRANKIE AVALON and the JIMMY CLANTON take over the headlining spots on the "Winter Dance Party" tour
1966 – the THE WHO play their first headliners show, happens at the Astoria in Finsbury Park England – the THE FORTUNES and the THE MERSEYS also appear on the bill
1968 – US Attorney General John Mitchell receives a secret memo from Senator Strom Thurmond, in which Thurmond suggests deporting the JOHN LENNON due to his antiwar stance
1969 – post the other BEATLES hiring Allen Klein as manager the day before, the PAUL MCCARTNEY hires his father-in-law's firm, Eastman & Eastman, as general legal counsel for Apple Corps
1974 – the JOHN LENNON and the YOKO ONO mutually agree to a trial seperation which effectively kicks off the JOHN's notorious eighteen-month "lost weekend." during this time the LENNON would consume lots of drugs and alcohol, carouse on the town with singer-songwriter and friend Harry Nilsson, and -at the YOKO's request- take up with the ONO's associate May Pang
1977 – the FLEETWOOD MAC's RUMOURS long_one is released
1979 – Save The Whales organises a month-long rock memorabilia auction in San Francisco
BIRTHS ..
1915 – American songwriter the RAY EVANS
1941 – the THE ANIMALS' drummer the JOHN STEEL
1948 – the ALICE COOPER
1951 – the KANSAS' drummer the PHIL EHART
1952 – English rock drummer the JERRY SHIRLEY
1960 – the JAMES' frontman the TIM BOOTH
1962 – American country singer slash multi-instrumentalist the CLINT BLACK
1963 – the THE OFFSPRING's lead guitarist the NOODLES
1969 – the OUR LADY PEACE's bassist the DUNCAN COUTTS
1975 – the NATALIE IMBRUGLIA (pictured)
1976 – American hip-popper the CAM'RON
1977 – singer slash songwriter the GAVIN DEGRAW
1982 – the PUSSYCAT DOLLS' dancer the KIMBERLY WYATT
1993 – American rocker the TIM MCGRATH
DEATHS ..
1982 – Scottish rock n roller the ALEX HARVEY suffers two heart attacks, with the second one being fatal (b. February 5, 1935)
1983 – the THE CARPENTERS' drummer the KAREN dies from heart failure (b. March 2, 1950)
2000 – the SHIRELLES' lead singer the DORIS COLEY dies of breast cancer (b. August 2, 1941)
2003 – Canadian jazz bassist the CHARLIE BIDDLE dies (b. July 28, 1926)
2007 – African-American singer the BARBARA MCNAIR dies of throat cancer (b. March 4, 1934)
2009 – American singer and founding member of the legendary garage punk band the THE CRAMPS dies suddenly (b. October 21, 1946)
© Copyright by WOTYOUGOT