Walking Dead actor and future ex lover Norman Reedus cameos in Tricky's new video Sun Down.
There are some Kylie Minogue tracks doing the digital rounds, produced by Fernando Garibay, Chasing Ghosts caught my second-spin attention.
Britney Spears in Norway. That weave of hers is looking much better now that it's kept away from greasy extensions.
Lady Gaga covers Bang Bang (My Baby Shot Me Down), them vocals are incredible, that weave can pop into the recycling bin.
Tove Lo performs Habits on Jimmy Kimmel Live, it seems like everyone these days can't hit their own studio notes.
Serving those catchy beats, Yelle debuts insane new video Complètement fou.
Calvin Harris announces new album Motion, artwork doesn't feature him, topless, nor that face which I'd sit on until Judgement Day.
Britney's looking good in Poland. Stay tuned for next week's candid photos of her going to Target, looking so fucking bad.
Pink tones her voice down for new project, You+Me, and its Break The Cycle video is filling the Civil Wars shaped void in your heart.
The Billy Corgan of Tumblr's generation, Gerard Way Hesitant Alien album stream (leak) available. How does he still look 12?
Madonna and Nicki Minaj hang out in New York City, so M.I.A. is gone for good then I take it.
Porter Robinson makes his TV debut with Sad Machine performance, live on Carson Daly, Worlds is shaping up to be a 2014 fav of mine.
Azealia Banks new song Chasing Time leaks, and I hear Mutya Buena all over this resurgence of a 90s house beat.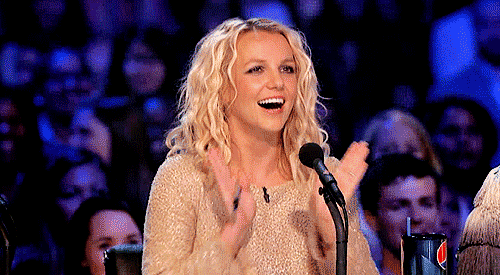 May arty Britney Spears rise from the ashes, as demos Blood Orange scrapped together for the Britney Jean era leak.
Nicki Minaj and her bargain basement mayo sandwich are on the cover of Dazed & Confused.
The last thing anyone wants to hear on a Monday evening is Jessie J screaming in your ears with new single Burnin Up.
© Copyright by WOTYOUGOT