Serving those catchy beats, Yelle debuts insane new video Complètement fou.
Calvin Harris announces new album Motion, artwork doesn't feature him, topless, nor that face which I'd sit on until Judgement Day.
Britney's looking good in Poland. Stay tuned for next week's candid photos of her going to Target, looking so fucking bad.
Pink tones her voice down for new project, You+Me, and its Break The Cycle video is filling the Civil Wars shaped void in your heart.
The Billy Corgan of Tumblr's generation, Gerard Way Hesitant Alien album stream (leak) available. How does he still look 12?
Madonna and Nicki Minaj hang out in New York City, so M.I.A. is gone for good then I take it.
Porter Robinson makes his TV debut with Sad Machine performance, live on Carson Daly, Worlds is shaping up to be a 2014 fav of mine.
Azealia Banks new song Chasing Time leaks, and I hear Mutya Buena all over this resurgence of a 90s house beat.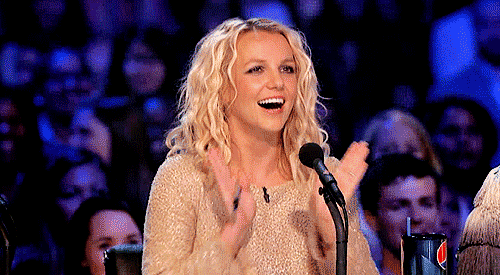 May arty Britney Spears rise from the ashes, as demos Blood Orange scrapped together for the Britney Jean era leak.
Nicki Minaj and her bargain basement mayo sandwich are on the cover of Dazed & Confused.
The last thing anyone wants to hear on a Monday evening is Jessie J screaming in your ears with new single Burnin Up.
Kick off the week with Metronomy's head-spinning new video Month Of Sundays.
Iggy Azalea previews new track Beg, featuring Charli XCX, reminds us yet again how to spell her I-G-G-Y name.
Electro-goth-popper Trust is soundtracking my Saturday with his new video for Are We Arc?
Suddenly the Koons is in Greece, with some extra work been done on that face.
I thought I liked The Veronicas at first, but their new single You Ruin Me doesn't climax or amount to any grand part. It's just all flat.
© Copyright by WOTYOUGOT